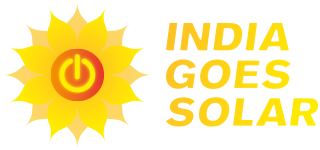 START

SAVING MONEY

ON WATER AND ELECTRICITY TODAY!
DISCOVER SOLAR SOLUTIONS THAT YOU CAN APPLY IMMEDIATELY
Get to know about different types of solar panels and solar solutions for your home.
This book is designed to give you the initial orientation you need to think about solar solutions.
Learn about renewable and solar energy and how it can help you save your monthly electricity bills.
Understand the economics of solar energy and start saving today. All the tips on this document are to use, exploit and abuse!


Copyright 2015 – INDIA GOES SOLAR – All Rights Reserved