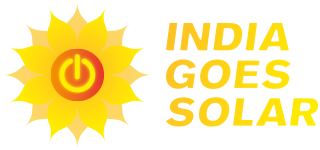 DISCOVER HOW
YOU CAN BE SUCESSFUL
IN THE SOLAR INDUSTRY
THIS E-BOOK INCLUDES A LIST OF SOLAR EXHIBITIONS AND SOLAR TRAININGS IN INDIA
The future of solar industry is very bright.
Solar is a global industry and is rapidly growing into a main stream energy provider.
As demand for solar will grow rapidly, the industry behind it offers many opportunities for dedicated individuals.
We produced this free E-Book for you so that you can discover how to enter the solar market. This document is designed to be used effectively as a working tool.


Copyright 2015 – INDIA GOES SOLAR – All Rights Reserved